Are Natural Remedies the Way Forward?
Does nature have an answer to all or most of our beauty problems? There may very well be something in your kitchen cupboard that can do the job just as well as anything in your beauty box.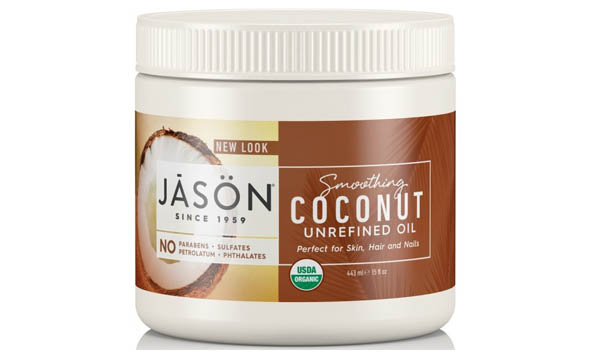 Toners, micellar water, cleanser, moisturisers, serums... the list never really ends. Most of us probably have more products on our bathroom shelf than we can count but maybe we need to pop down to the kitchen for some natural ingredients.
Natural remedies are the original self care but today there is a great debate over whether natural substances work as well as the dermatologist's concoctions.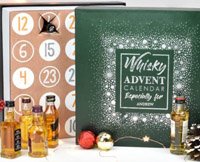 Free Personalised Whisky Advent Calendar
Pop your details in the form below for the chance to get one of these Personalised Whisky Advent Calendars worth £136 and containing 25 50ml bottles of blended and single malt whisky.
You might have family traditions of using turmeric face masks but maybe you haven't thought of trying more unorthodox treatments such as apple cider vinegar for clear skin or mashing avocados on your scalp for luscious locks.
There seems to be a fix for any beauty query - even for things that you thought weren't possible to change such as stretch marks or darker armpits.
Scouring the Internet for natural hacks can be frustrating with certain suggestions like toothpaste for pimples seeming completely unreasonable.
Click here for free samples of skincare products up for grabs.
However, utilising ingredients so rich in antioxidants and healing qualities such as Manuka honey and coconut oil can be a life changer for your beauty routine all whilst knowing that everything you are putting on your skin is good enough to eat.
Perhaps, you only wish to add one or two staple raw Ingredients to to your self care regime like a shea butter moisturiser along with your drugstore go to's.
Whether it's growing eyelashes, getting rid of dark marks, smoother lips or just wanting to feel healthier, natural remedies are always a good idea in this chemical overloaded modern life.
Click here to have a look at the most recent makeup freebies available to claim.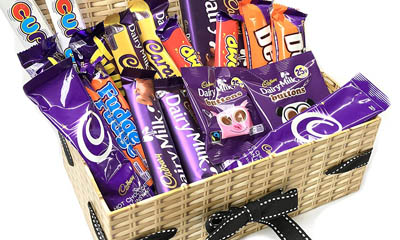 Win a Cadbury Celebration Hamper
You can get a Cadbury hamper full of some delicious Cadbury favourites including Milk Tray, Heros, Roses, Double Decker and loads more. Hot foot it over to the next page by clicking the button below and pop your details in their form to enter for the chance to win this epic prize.
6 Awesome Natural Beauty Hacks
Teeth Whitening with coconut oil or baking soda.
Swishing with a teaspoon of coconut oil (don't forget to spit it out afterwards to avoid 200 calories before bed) is said to help with overall oral health of your mouth and gums. After spitting out give your teeth a rub with your index finger to help naturally whiten your teeth. Or, try brushing once a week or so with baking soda.


Rinse your hair with Apple Cider Vinegar.
Instead of shampooing your hair, every now and then try mixing 3 parts of water with 1 part apple cider vinegar and rinse through your hair. This hack is said to be great for ridding your scalp of dandruff and promote a healthy scalp which means luscious locks.


Coconut or Argan Oil as a Deep Conditioner.
Sorry but we are going to bang on about coconut oil again! Every bathroom should have a good quality jar of this stuff. Just massage a handful of coconut or argan oil directly through your hair (root to tip) and leave it to sit for 15-20 minutes before you shampoo as normal. This will save you a small fortune on conditioner and give your locks a lovely healthy shine and full body.


Makeup remover replacement - Yes it's Coconut Oil!
If you're going to use coconut oil for just one beauty hack, make it your makeup remover. Just dip some cotton wool into a jar of coconut oil and rub away your makeup easily, quickly. Just rinse your face with water afterwards and you're ready for your bed.


Raw Organic Honey Facemask.
Honey has been know and revered for centuries for it's antibacterial properties. Even doctors have started using it to heal serious wounds and prevent infection but that's for another blog. For ultra smooth and glowing skin, just run some very good quality, preferably organic honey on your face and leave for 10 minutes then rinse with warm water. Super easy and cheap as chips!


Mix Coffee and Sugar for a the ultimate natural body scrub.
Ingesting this awesome combination of ingredients is a must have to get your day started but this combo is also great for your skin if used topically. Coffee and sugar are super exfoliating for your skin. Just mix equal parts of ground coffee with sugar and bind together with a small quantity of coconut oil and use as a body scrub. Don't forget to rinse off afterwards.