Liquid Ice Energy Drink review
Liquid Ice Energy drink is considered as the next generation of energy drinks. If you are thinking about trying out a Liquid Ice Energy drink, watch this video from YouTubers Two Dudes Review, who review a Liquid Ice Energy Drink. This should help you with deciding if you want to join the liquid ice drinks revolution.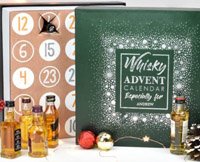 Free Personalised Whisky Advent Calendar
Pop your details in the form below for the chance to get one of these Personalised Whisky Advent Calendars worth £136 and containing 25 50ml bottles of blended and single malt whisky.
More Sport Videos