Generational Disney
Disney Plus launched bang in the height of the lockdown and secured millions of new subscribers but let's face it, they didn't need an extra boost thanks to the classic catalogue of films and shows under their umbrella that appeal to all generations.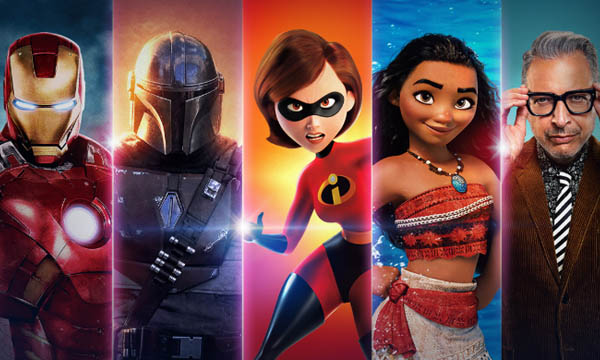 Asking someone their favourite Disney shows reveals a lot about them. Disney is constantly evolving and seemingly have a never-ending list of new shows.
The shows and films that ruled the late 90's and 2000's including That's so Raven, Lizzie Maguire and Hannah Montana are beloved by many and often compared to current shows that dominate the children on today's screens.Sign up to Disney Plus and save 15%.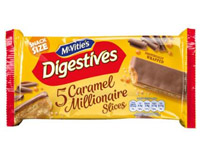 Free McVitie's Digestives 5 Caramel Millionaire Slices
We've got a bundle of these McVitie's Digestives 5 Caramel Millionaire Slices to give away and they are just to die for! For your chance to get a free pack of these digestive slices topped with caramel and milk chocolate just complete the form below.
Whilst peering over at your child's or younger sibling's TV, you cant help feel sorry for the new generation for missing out on the legends such as Zak and Cody. However, maybe with new shows like Descendants which are just as good with their massive budget for crazy costumes and eclectic musical specials.
I often wonder, if I watched the shows of today during my youth, would I have loved them just the same? Disney Plus allows generation z to travel back into time and binge all of the classic shows and movies they have missed. Disney Plus also provides an explosion of nostalgia as you rewatch all of your childhood favourites.
With the all the stresses of adult life, sometimes the simple humour and the light heartedness of teenager sitcom is exactly what we need. Disney Plus also provides both their original blockbusters and their live action remakes such as Lion King.
Again this starts a debate round the dinner table as to whether the high tech CGI makes the movie better than the 94 version. From Simpsons, National Geographic, Star Wars and Hamilton, Disney Plus will have everyone stealing the remote to play their favourite show.