How to make Lotion at home
Making your very own body lotion isn't as hard as you may think and it costs way less than buying big brand names. Kiwanna's Kitchen shows you the best way to make moisturising body lotion at home for beginners. The video covers all the ingredients needed, and the procedure to follow to churn out your own body lotion to your very own requirments.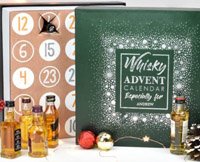 Free Personalised Whisky Advent Calendar
Pop your details in the form below for the chance to get one of these Personalised Whisky Advent Calendars worth £136 and containing 25 50ml bottles of blended and single malt whisky.
More Health & Beauty Videos