Nando's for a fraction of the price
Most people who love a Nando's can stomach digging into their meals more than once a week easily! However, the cost of doing so is prohibitive, not to mention the scourge of Coronavirus making visiting restaurants difficult and for some people a bit scary, and no the solution isn't Deliveroo because that costs just as much as eating in. The answer is, drum roll... Nando's sauces.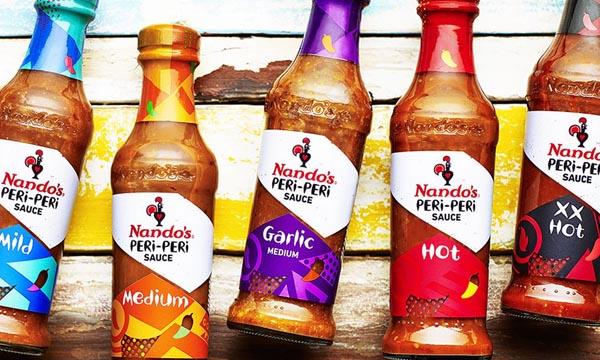 Nandos is arguably becoming one of the nation's favourite restaurants because they have managed to carve out a nice niche, occupying the middle ground between a help-your-self fast food system mixed with the luxury of waiters.
However, since the pandemic, all restaurants have had a hard time of it and Nando's in particular took a while to start reopening it's chicken joints.
Since Nando's first landed on this green and pleasant land with their first restaurant in west London in 1992, they have expanded rapidly and now have over 280 stores across the UK (at the time of writing this).
That is an incredible endorsement for our love of chicken and the success of their main ingredient PERi-PERi sauce.
Coronavirus has put a proper spanner in the works for most restaurants and Nando's isn't immune. However, if you don't feel safe enough to dine in, you can still enjoy the great taste from home and get accustomed to a different version of Nando's experience.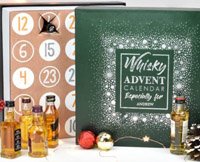 Free Personalised Whisky Advent Calendar
Pop your details in the form below for the chance to get one of these Personalised Whisky Advent Calendars worth £136 and containing 25 50ml bottles of blended and single malt whisky.
By all means, you can still enjoy the unique flavour of a Nando's from the comfort and excitement of their vibrant restaurants but you can also enjoy the great flavours of Nando's chicken any time, thanks to the tasty Nando's sauces, widely available to buy online and at selected retailers. Plus, it's like having a Nando's on the super cheap. You'll get all the taste of PERi-PERi fire on your tongue, at a fraction of the cost - No brainer!
Buy a variety of Nando's Sauces and Rubs direct from Amazon.co.uk
All you need is a few splashes of their sauce of your liking, marinated on meat/chicken or drenched over chips or potatoes to transport yourself to flavour-town and you've got yourself a bonafide Nando's meal at home, all prepared in less than an hour.
Marinate chicken? If that term has left you guessing, not to fear it's really simple to do and done well will result in an explosion of flavour. There is an article on the BBC Good Food website that gives you the run down on how to marinate chicken and also covers a selection of different marinades for you to try out once you get tired of PERi-PERi.
All that's left is to invite some friends over for some finger licking goodness and a feast of epic proportions – lol, I'm getting carried away now.
Create your very own Nando's flavoured meals at home with these PERi-PERi recipes from Nando's
If you're the kind of Nando's fan that sticks to one particular flavor of their sauces, you might want to consider widening your palate and trying some of the other sauces on offer. There are loads to choose from and they all add something special to your meat and veg.
Nando's PERi-PERi Sauces & Rubs
Lemon & Herb PERi-PERi
Garlic PERi-PERi
Coconut & Lemon PERi-PERi
Medium PERi-PERi
Hot PERi-PERi
XX Hot PERi-PERi
PERinaise Original
PERinaise Hot
PERinaise Dry Rub
So, thanks to Covid-19 the way we get our cutlery in their restaurants may change but their legendary PERi-PERi sauces are here to stay and the level of spiciness you like your chicken can actually reveal a lot about you as a person. So what does your spice-o-meter say about you?
If you order plain, you are either a child ordering from the nandinos menu, or you cannot handle your spice and these people are often subject to ridicule from spice lover friends. Nevertheless a classic option, you are probably the responsible one in the friend group.
If Lemon & Herb is your go to then you are probably a little introverted but most definitely are quite trendy. Perhaps you maximise all the flavours Nando's has to offer, ordering a lemon and herb and using hot peri peri sauce which probably makes you genius. Medium people, like the sauce you have perfect amount of spice to flavour ratio. This means you're level headed and have a personality that everyone gets on with.
If you live by the hot PERi-PERi you have the heartbeat of Nandos and you are usually the centre of attention.
Extra Hot is reserved for the fieriest people. You definitely have a wild side especially if you reach for the darkest Extra hotX3 bottle…. Or maybe you just like spicy food.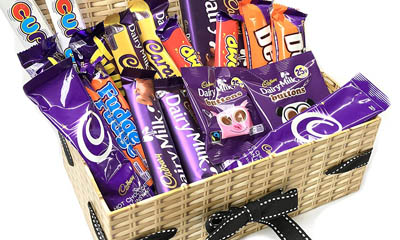 Win a Cadbury Celebration Hamper
You can get a Cadbury hamper full of some delicious Cadbury favourites including Milk Tray, Heros, Roses, Double Decker and loads more. Hot foot it over to the next page by clicking the button below and pop your details in their form to enter for the chance to win this epic prize.
These are just playful generalisations but you get my gist, variety is the spice of life and Nando's has a whole load of variety of bottles sauces, all with one thing in common – the famous PERi-PERi.
So what exactly is PERi-PERi? Well, it's a word used for African Bird's Eye Chilli (mostly grown in Mozambique), and it's at the heart of the Nando's legendary, flame-grilled PERi-PERi chicken.
These super delicious chilli's don't just taste great, they also pack a mighty nutritional punch too, loaded with a variety of vitamins including Vitamins A, B, and C. They are also super high in capsaicin, which is known to help boost your metabolism and lift your mood thanks to the rush of endorphins when you consume it.
Nice bit of science there to big-up a simple little chilli but good things come in small packages and this is true certainly in terms of African Bird's Eye Chilli, otherwise known as PERi-PERi.
Just a quick word about the calorie count of Nando's PERi-PERi sauces. Yes they are delicious but too much of a good thing is bad so take it easy on the sauce. Just 100ml of the medium PERi-PERi sauce will set you back around 69 calories so enjoy this good stuff responsibly.