Have an Eco-Friendly Christmas
Christmas is only a couple of months away and many people will be starting to plan and have even begun their Christmas shopping. There is one vital aspect of the festive season that gets massively overlooked, the waste it creates. It is estimated that Christmas generates one third more extra waste, quite a big burden on the planet year on year. We all get excited by a beautifully wrapped gift and the sparkly Christmas decorations and wrapping, but out of all the enticing ribbons and bows just how much is sustainable?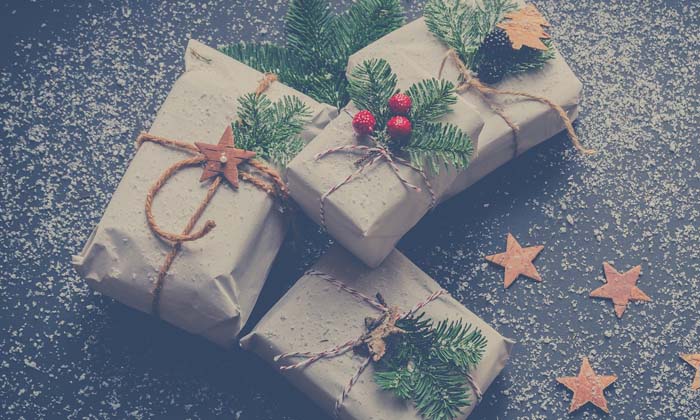 The answer is not very much at all, but don't dismay there are ways to have a far more sustainable and environmentally friendly Christmas. First of all, ditch the GLITTER! Glitter plays havoc on marine life and the environmental group, 38Degrees, estimate that over 30% of fish caught in the North Sea contained micro-plastic including glitter.
Retailers are beginning to address this issue with Waitrose and John Lewis removing glitter from all their own-brand Christmas products. Boots has also removed single use plastic from their Christmas packaging. That is a very positive step in the right direction so when selecting gifts- be sure to check them out.
Boots.com Christmas Shop and Gift Finder
When buying wrapping paper try to avoid paper that is foil, embossed or glittery as most of these types of gift wrap are not recyclable. Find wrapping paper that is made from recycled paper and always keep and re-use paper from gifts that you have been given. Re-use paper shopping bags that can be decorated to feel festive.
Always substitute plastic ribbons with raffia or string that is bio degradable. Have a good look around your home/office and you will be surprised at just how much we collect in our daily lives that can be substituted for gift boxes. Such as, jars, tins and plastic tubs. With a bit of creative thinking these can all be made to look like unique gift packaging.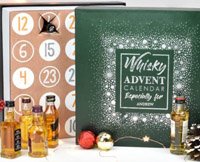 Free Personalised Whisky Advent Calendar
Pop your details in the form below for the chance to get one of these Personalised Whisky Advent Calendars worth £136 and containing 25 50ml bottles of blended and single malt whisky.
If your Christmas decorations have seen better days, then don't rush off and grab a tonne of tinsel. Make paperchains and popcorn strings instead. If you need new baubles, then go for wooden shaped decorations, candy canes or chocolates that everyone will enjoy. There are also lots of videos on YouTube with easy step by step guides on making decorations from sustainable materials and kids will enjoy doing this on a wet winter Sunday. The possibilities are endless and all so much fun not to mention that everything you make will be unique to your family.
Free Catalogues & Brochures for Christmas
Christmas cards are a contentious issue- to give or not to give… that is the question?? I find this a hard one, I like nothing more than the custom of sending and receiving cards. Many people are of the opinion that they are no longer needed but if like me you are not ready to kick that habit then be sure to select cards carefully.
Again, like with the gift wrap make sure they are not decorated with glitter, baubles or shiny foil so they're recyclable. Lots of cards are now sold without the plastic wrapping that binds them so make these your first choice. The other thing to consider is that at Christmas charities benefit from the selling of cards. Buying direct from the charity itself usually makes them more money so you can feel good in the knowledge that you are not only spreading festive cheer but also supporting good causes.
Another way to reduce the burden of Christmas waste is to take a different perspective on the gifts you give to friends, family and loved ones. Handmade gifts are so special and always so appreciated by the recipient. Great gift ideas that you can make include homemade jams or chutneys or baked goods.
My personal favourite is to make a collage of photographs put into a frame. Anything handmade by kids will always hold a special place in the heart of all Parent's and Grandparent's and are so much more thoughtful than another pair of socks or Celeb auto-biography.
Overall, I think, the best way forward is to be organised. Think about what you are buying and avoid the blind panic of grabbing things at the last minute. When buying products do your best to think of the environmental impact it has and weigh up if it is worth the cost?