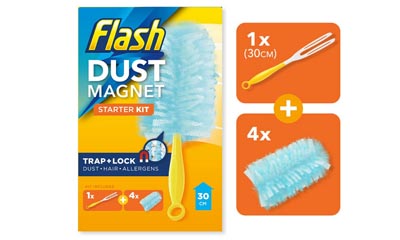 Category: Home & Garden
Promoter: Super Savvy me
Ends: May 31 2022

This is your chance to bust the dust with Flash Dust Magnet starter kit. There are 1,000 of these kits available to apply for and they also include a Flash Speed Mop too. If you're selected, you will receive a Flash Dust Magnet...
I want this