Most people have missed getting their hair cut during lockdown
Now that restrictions are starting to ease we thought it would be a good idea to find out what people missed most during the lockdown.
Apart from hair cuts being the thing people missed most the rest of the results so far are pretty much what we expected.
The second most missed activity is going to restaurants, followed by shopping tied with holidays, cinema, and pubs and clubs.
At the time of writing this, there had been 266 votes cast, so still room for more votes, which could change the outcome, but when compared to other similar polls by independent sources, the results are very similar, although many other polls about the topic failed to mention hair cuts.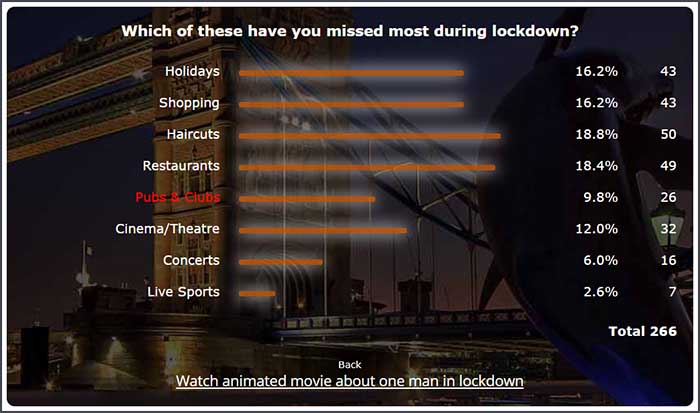 Another poll of 2007 people carried out by Statista, showed that aside from missing family and friends, most people missed going to restaurants and pubs, followed by going on holidays, then theatre and cinema.