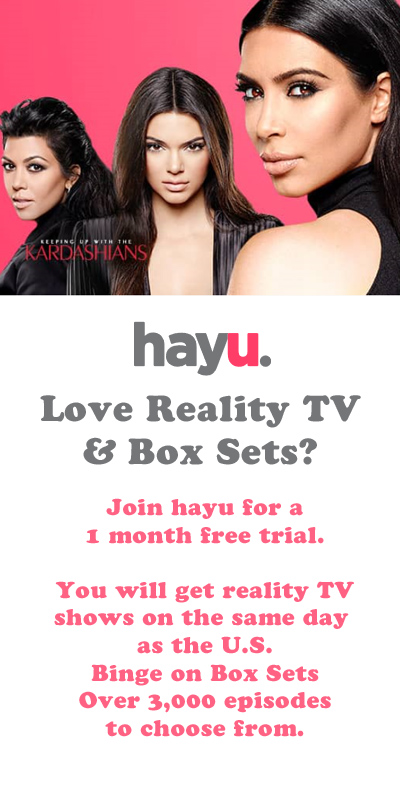 Free £3 Amazon E-mail Gift Card with your 1 month FREE Trial of heyu.
Do you love reality TV and epic box sets? Then signup for your free 1 month trial of heyu online channel and get access to a load of reality TV shows (same day as U.S.) and wide selection of boxsets. You can binge on TV for a whole month for free!

But that's not all, we (offeroasis.co.uk) will also send you a free £3 Amazon E-mail Gift Card to spend on what you want when you want.

Within 48 hours of registering for your free trial we will send you a £3 Amazon Gift card via E-mail.

Just fill in the form below and then click the link provided to go to the heyu web site where you can signup for a free 1 month trial.

Please ensure you enter your correct E-mail address because that is where we will send your Amazon Gift card to.
TERMS & CONDITIONS
The free £3 Amazon Gift card offer is provided by OfferOasis.co.uk and will be sent to the E-mail address that is entered into the form above within 24 hours of taking out a free 1 month trial of heyu. There wil be no other contact apart from the Amazon Gift Card E-mail from Amazon so be sure to check your email properly 24-48 hours after completing the process outlined above. £3 Amazon Gift cards will only be sent to people that complete the form properly and then go directly on to the heyu web site and register for a free 1 month trial. By participating in this promotion you indicate that you agree to the terms of use. Thank you.