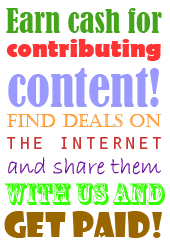 MyPetBook is a brilliant web site for pet owners. If you own a dog, cat, rabbit, bird or guinea pig you should signup on this site and every now and then they will send you free pet food vouchers. Just click on the register image on the page linked to.
My Pet Book

Hits: 1707 - Votes: 26
Related keywords for this freebie (Free Pet Food Vouchers): pet food, mypetbook
Freebies, Free Samples, Free Stuff, Free Pets & Animals , Pets & Animals Freebies, Freebies UK, Freebies from (My Pet Book)


Like us on facebook for another way to stay in the loop and never miss a freebie, competition or amazing deal.