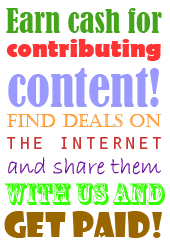 X Mini II Capsule Speaker Save £5
This pocket sized mini capsule speaker will amaze you with the sound it produces for its size. It has a battery life of 11 hours with only one charge. Compatible with all MP3 products, this mini speaker can be linked up to others of the same type to create a bigger sound.
Was: £24.99 Now: £19.99
Offer Ends: Unknown
Advanced MP3 Players

Hits: 126 - Votes: 2
Related keywords for this offer: pocket sized mini capsule speaker
Discount Voucher Codes, Cheap Money Off Deals, Free Delivery, Free Gifts, Promotional Offers, Bargains, Online Sales For Advanced MP3 Players (www.advancedmp3players.co.uk)

Like us on facebook for another way to stay in the loop and never miss a freebie, competition or amazing deal.